Press Release
2021.10.05
Press Release
Series A round of funding of 200 million yen - aiming to realize a "digital society" without wires through WPT
Aeterlink Corp. (Head office: Chiyoda-ku, Tokyo; Representative Directors: Yuji Tanabe and Ryo Iwasa; hereinafter referred to as "Aeterlink"), a startup spun out from Stanford University that develops and provides "WPT" (wireless power transfer) technologies and solutions to realize a wire-free world, has raised 200 million yen through a third-party allocation of new shares to the KII No. 2 Investment Limited Liability Partnership managed by Keio Innovation Initiative and the Technology Ventures No. 5 Investment Limited Liability Partnership managed by ITOCHU Technology Ventures.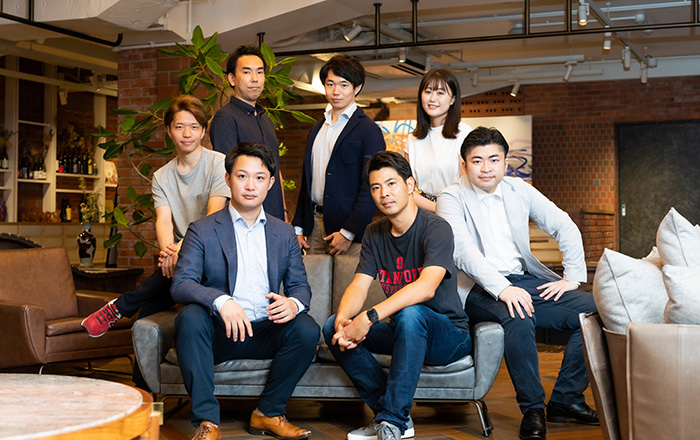 About the WPT market
Over the next few years, the "WPT" (wireless power transfer) market is expected to grow exponentially due to factors such as the explosive increase in IoT devices, the expected deregulation of output power from transmitters under the Radio Law, and the remarkable decline in power consumption of various devices. In the microwave WPT area, Aeterlink is the first company in the world to commercialize the complete wirelessization of digital devices, and this technology is considered essential for the "Digital Twin" (*) that will be enabled by the spread of IoT.
*Digital Twin: A realistic representation in digital space of what is real in the physical world (real world)
Aeterlink's Business
Aeterlink, spun out from Stanford University, is a startup that has been conducting research and development on "WPT" (wireless power transfer) for "medical implant devices" such as cardiac pacemakers. This technology can be applied to a wide range of fields other than medical applications, and we are currently aiming to apply it to three areas: factory automation (FA), building management, and medical.
1) FA (Factory Automation) Area
The wiring at the tip of a dynamically operating robot breaks frequently, and this has been a long-standing issue in the factory automation industry. We will solve this problem by realizing WPT for sensors in moving parts that are prone to disconnection, such as the tips of robot hands, and in areas that are difficult to wire. This will also enable a significant reduction in replacement costs. We are currently developing products for market introduction scheduled for the second half of 2022 or later.
2) Building Management Area
Task ambient air conditioning is a system that balances comfort and energy conservation by maintaining an optimal environment in areas of a space where people are present, and relaxing environmental conditions in areas where people are absent or unoccupied. However, due to the large wiring costs and battery replacement costs (including disposal) required to install the sensors, it has been difficult to build an adequate building management system. As a result of demonstration experiments of Aeterlink's technology with major general contractors and developers, it has become possible to operate temperature/humidity sensors, illuminance sensors, and CO2 sensors by WPT, as well as door/window sensors, motion sensors, water leakage sensors, and strain sensors in concrete. This technology is scheduled to be launched in actual market in 2022, and will contribute to the digital transformation of buildings through the "World's First Microwave WPT."
3) Medical Implant Area
Aeterlink is conducting research and development on WPT for "medical implant devices" such as cardiac pacemakers. The first target application in the medical field is expected to be devices for sensory organs, and the Company is under the basic development phase. Market introduction is planned for 2025 or later.
With this funding, Aeterlink will be able to quickly establish a development system and launch products in the FA and building management fields, as well as in the medical field, with the aim of realizing a "digital society" without wires through WPT technology.
Investor's Comment on this Funding
Mr. Naoji Nomura (Keio Innovation Initiative, Inc.)
I am very pleased to join Aeterlink as a lead investor. I respect and envy the fact that the Company has been able to sublimate the spatial transmission type WPT technology to the level of practical application that many people have been waiting for for many years, and has truly identified the applications that should be applied to. In the future, Aeterlink will be the one to change everyone's perception of IoE and WPT on a global scale. I am excited to work together to transform the world with wireless.
Takeshi Abe (ITOCHU Technology Ventures, Inc.)
I am very pleased to join the Aeterlink team as an investor. It goes without saying that WPT is an important technology required in the IoT and IoE society, and I expect that the products created by Aeterlink will penetrate society in various fields, not only in factory automation and building air conditioning applications, which are already in the commercialization stage. Our network and expertise will provide maximum support for the company's speedy management with a view to its technological superiority and global business, and we will work together to establish an overwhelming presence for Aeterlink in this technological field.
CEOs' Comment on this Funding
We believe that our "world's first microwave WPT" technology has an outstanding advantage over other companies and is indispensable for realizing our goal of a "digital society without wires". We would like to express our gratitude to all those who have shared our vision and technology of revolutionizing the digital society through WPT technology, and we hope that this financing will help us to bring our technology to the market faster and contribute to the early realization of a "wire-free world."
About Aeterlink Corp.
Aeterlink, spun out from Stanford University, is a startup that develops and provides "WPT" (wireless power transfer) technologies and solutions to realize a wire-free world. The Company has been engaged in research and development of medical implant devices such as pacemakers for years. The Company succeeded in developing the world's first complete WPT system on a practical level, and has patented its metasurface and power receiving technologies. The Company's WPT technology has been published in numerous academic journals, books, and papers, including Nature.
Company Profile
| | |
| --- | --- |
| Company Name: | Aeterlink Corp. |
| Address: | Inside the Inspired.Lab, Otemachi Building 6F, 1-6-1 Otemachi, Chiyoda-ku, Tokyo |
| Capital: | 101.2 million JPY |
| Representative Directors: | Yuji Tanabe, Ryo Iwasa |
| Established: | August 2020 |
Contact information for this press release
Takaya Konishi, Public Relations, Aeterlink Corp.
Tel: +81-80-1604-5092
E-mail: konishi@35.79.170.12